News
ABENA's holistic approach to social responsibility becomes certified
Wednesday, March 10, 2021
ABENA's main production site in Denmark has successfully passed the Sedex Members Ethical Trade Audits (SMETA).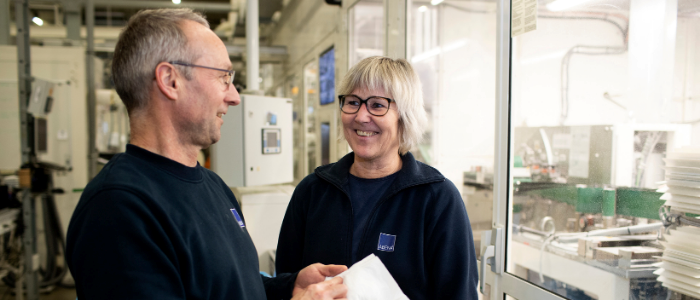 ABENA Production A/S has attained the acknowledged SMETA certification, recognizing the social responsibility approach to our business operations.
The SMETA certification is a guarantee to our customers and employees that we meet social compliance criteria for creating a positive work environment, health & safety, environmental conditions, and business ethics.
These are criteria that we have always been practiced at our production facility, where we each day produce 4 million incontinence products and baby diapers for our customers around the world.
Learn more about ABENA's own production

ABENA's holistic approach to social responsibility becomes certified
/Default.aspx?ID=22179&newsid=812&Action=1&currentPage=3&M=NewsV2&PID=191247