Let's cross borders together!
Let us be your total supplier of disposable products for HoReCa and industry

Abena, founded in 1953, is a Danish, family-owned wholesaler of supplies within foodservice, paper, table top, facility management and housekeeping, waste management, industry and food industry solutions. We operate in more than 60 countries across the globe – and with our many years of experience, we can help your company cross borders in the easiest, most time-saving and inexpensive way.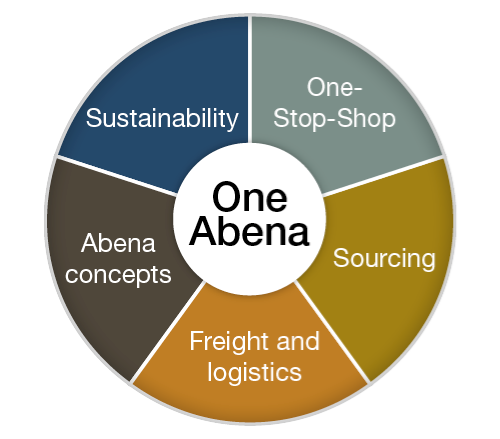 One Abena provides your international business with easy purchasing across country borders
We see ourselves as One Abena. We do so, because we act as one company when cooperating with our customers, both nationally and internationally. Our One Abena approach makes purchasing for your companies across the world easy, because our concept takes all steps into consideration when providing you with the best possible solutions for your cross border activities.
By choosing us as your cross border partner, you get access to a cross-disciplinary setup that provides you with overall solutions for all your company needs. A cross border cooperation with Abena will be managed globally to ensure high quality and easiness, but will be executed through your local Abena representative to ensure the best customer service possible - and our approach to a future collaboration will always be based on our 3 core values: trust, fairness and cooperation.
Learn more about, what we can offer you through our 5 key focus points: Abena concepts, One-Stop-Shop, Sourcing, Freight and logistics and Sustainability.