News
ABENA joins forces with Danfoss to fight virus outbreak in China
Monday, February 17, 2020
As a reaction to the Covid-19 outbreak, ABENA and Danfoss stand together to support the Chinese in fighting the epidemic.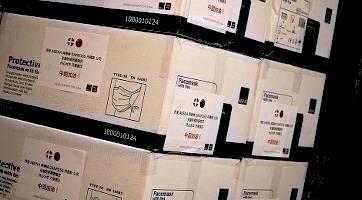 The two Danish-founded companies have set up a help operation where ABENA donates health care products that are sent to China through Danfoss' logistic systems.
"In this situation where medical products are highly needed, ABENA and Danfoss have decided to do whatever we can to help and support with a large amount of face masks, gloves, hand disinfection gel, and other health-related products", says Sune Terp-Nielsen, General Director, ABENA China.
Both ABENA and Danfoss have a long history of doing business in China just as both have local representations across the Chinese mainland.
Watch the video below to hear more about the aid operation.
Aid Operation - ABENA & Danfoss from Abena on Vimeo.
For press-related inquiries, please contact:

Denmark:
Eva Sand, Digital Marketing Director – evsa@abena.com

Abena China PR responsible:
Annie Xu, Tel: +8618616731805. Email: axu@abena.com
ABENA joins forces with Danfoss to fight virus outbreak in China
/Default.aspx?ID=22179&newsid=709&Action=1&currentPage=5&M=NewsV2&PID=191247