News
The Danish Queen Visits Abena
Wednesday, September 9, 2015
On Friday, September 4, the Queen of Denmark visited Abena A/S.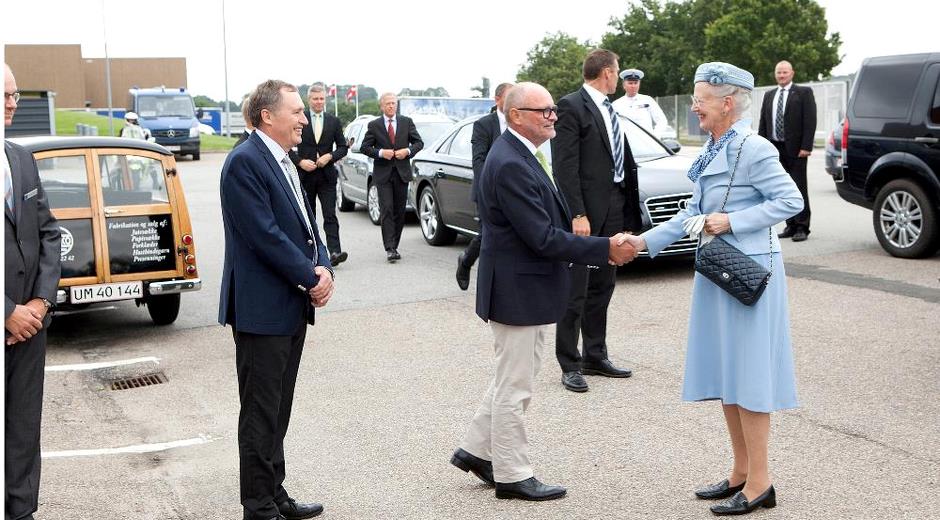 Every year the Danish royal couple sets out on an annual summer cruise, where they visit selected Danish cities to experience various industries, cultural attractions and institutions.
This year the cruise took the royal couple to Aabenraa, where Her Majesty and the Prince Consort approached Aabenraa harbor on board the royal ship, the Dannebrog, on Friday morning.
As part of her scheduled visit to the region, the Queen arrived at Abena at 3:00 pm, where she was welcomed by Jens Rønn, Sune Terp-Nielsen, Arne Terp-Nielsen and Preben Terp-Nielsen.
At Abena, Her Majesty visited the production facilities, where she was introduced to Abena's state-of-the-art production setup and a selection of Abena's innovative product range.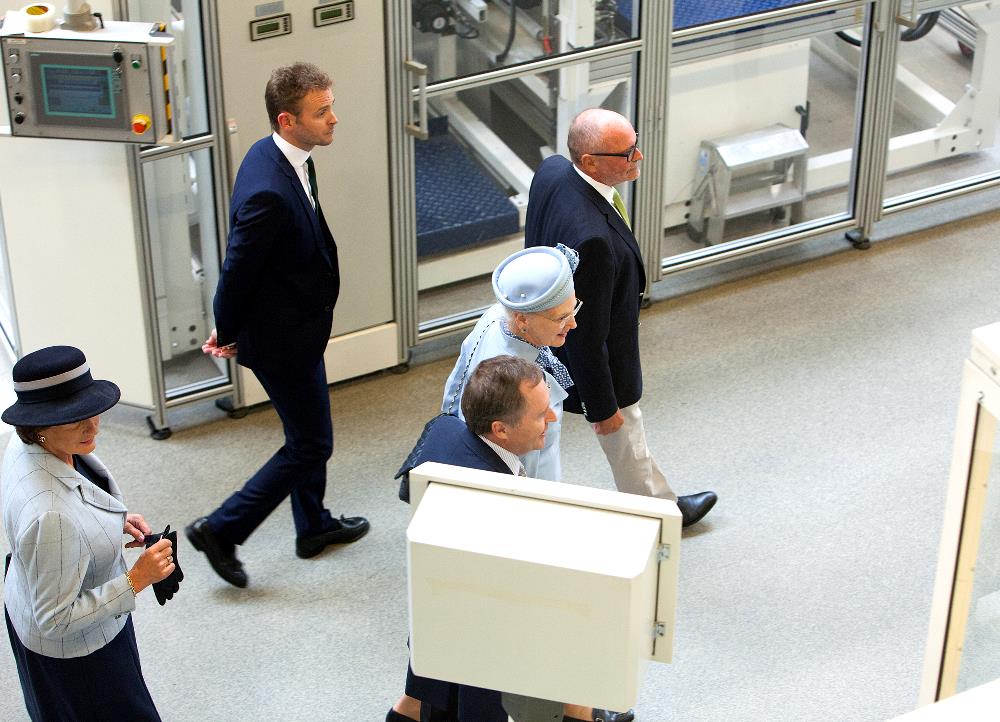 The Danish Queen Visits Abena
/Default.aspx?ID=1762&newsid=83&Action=1&M=NewsV2&PID=8234