News
Give your food a twist
Monday, May 1, 2017
TowerPac from Abena is an innovation in plastic containers for anyone needing to store or transport food.

Abena Foodservice is proud to announce the launch of the TowerPac food packaging system for professional kitchens, caterers, delis, take-away restaurants and wholesalers. TowerPac is an innovative line of plastic containers that make storing and transporting food safe and easy.
TowerPac's newest and most innovative feature is an interlocking mechanism between lids and bottoms that allow containers to be securely stacked on top of one another. This ensures safe, leak-free transportation without compromising plastic quality, clarity or price.
"TowerPac's interlocking function makes it a clear choice for takeaway restaurants who want their customers to get home with their food in exactly the same condition as it left the restaurant," says Morten P. Johannsen, Global Category Manager for Foodservice. "But TowerPac can be used almost anywhere food needs to be stored or transported. Applications range from hotel chains and niche restaurants to gourmet catering houses and international airlines."
The TowerPac series comes in a clear version for cold foods and a microwaveable black version for serving hot items.
TowerPac's cold food containers are characterised by the exceptional clarity of their plastic. This makes food appear more beautiful and appetizing at the point of sale. Available in eight sizes, ranging from 50 to 750 ml (1 oz. to 24 oz.), and three diameters, TowerPac clear containers are made of robust, bendable PET plastic that will not crack or splinter. Sauce and dressing cups can also be easily inserted into the containers to enhance food presentation and usability for restaurant customers.
For hot food, TowerPac containers come in a standard black outside/red inside colour combination made of PP plastic. These range in size from 250 to 750 ml (8 oz to 24 oz), are leak proof and microwave safe.

"TowerPac has proven its popularity in the UK and Holland where the combination of simple, elegant and clear packaging with the unique interlocking system has been a hit. It has given food service professionals new ways to store food in the safest, most hygienic way that also allows for safe & easy transportation," says Morten P. Johannsen, Global Category Manager for Food Service.
Read more about the innovative TowerPac food containers here
For more information about TowerPac:
Morten P. Johannsen,
Global Category Manager for Foodservice
e-mail: foodservice@abena.com
Telephone: +45 7431 1818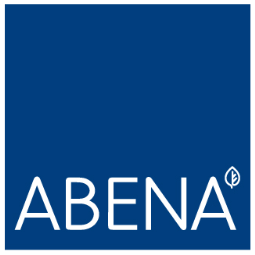 About Abena Foodservice:
Abena Foodservice is a global provider of high quality products to foodservice and catering professionals. Our products are sourced globally so we can bring the most unique, innovative and high-quality solutions to restaurants, kitchens and dining rooms everywhere. We are part of the Abena Group, a Danish, family-owned manufacturer founded in 1953 and headquartered in Aabenraa in Southern Denmark.
Give your food a twist
/Default.aspx?ID=22179&newsid=502&PID=191247&M=NewsV2&Action=1&currentPage=7