News
Danish Disruption Council looks at Abena for Inspiration.
Tuesday, June 20, 2017
Yesterday, the newly established Disruption Council - "a Partnership for Denmark's future"- visited Abena for inspiration prior to the Council's second meeting in the city of Kolding.
Among the participants were the Danish Minister of Employment, Troels Lund Poulsen and Lizette Risgaard the President of LO, The Danish Confederation of Trade Unions. Part of the visit was to learn how Abena, since the 90s, has worked with a clear vision of becoming a fully automated factory. With its 14 state-of-the art production lines, Abena is today the first fully automated factory in this industry.
"We are honored to show the Council how innovative thinking combined with a strong CSR-culture have resulted in growth and a better working environment for our employees, while producing some of the most sustainable incontinence products in the market," says CEO of Abena Produktion, Arne Terp-Nielsen.
During the visit, the Council was introduced to Abena's newest innovation - Abena Nova, the world's first Incontinence product for everyday use. Abena Nova is an example of how breaking with traditional norms increases the quality of life for incontinent people and at the same time allows institutions to significantly improve their efficiency and working environment.
Mr. Arne Terp-Nielsen believes that one of the key factors behind Abena's success is the continued focus on employee skill development and investments in new technology: "We hope that this visit from the Council serves as inspiration in order to ensure that the Danish labor market is equipped for the future industrial challenges."
After having seen the production facilities, Mr. Troels Lund Poulsen concluded: "Abena is a clear example of how an innovation-mindset can create solutions within welfare technology for everybody's benefit."
About Abena:
Abena is one of the leading manufacturers of top-quality solutions for incontinent people. Abena's mission is to improve quality of life for those living with incontinence. Founded in 1953, Abena is a family-owned Danish health care company based in Aabenraa in Southern Jutland. The Group has subsidiaries in 17 countries, supplies more than 25,000 different products and operate in 86 countries worldwide. www.abena.com
About the Disruption Council:
The Disruption Council - "a Partnership for Denmark's Future"- is a council established by the Danish Government in order to meet the digital future and create a Danish business community that is ahead in all contexts. The Council is composed by i.e. managers, ministers, entrepreneurs and representatives from the Danish society http://stm.dk/_p_14514.html
About Abena Nova:
Abena Nova is the World's first intelligent incontinence product for everyday use. Abena Nova is a disposable incontinence product with built-in sensors and a small discrete clip attached to the product. The sensors register when the product is wet and send an alert to the caregivers' smartphones or tablets. www.AbenaNova.com
san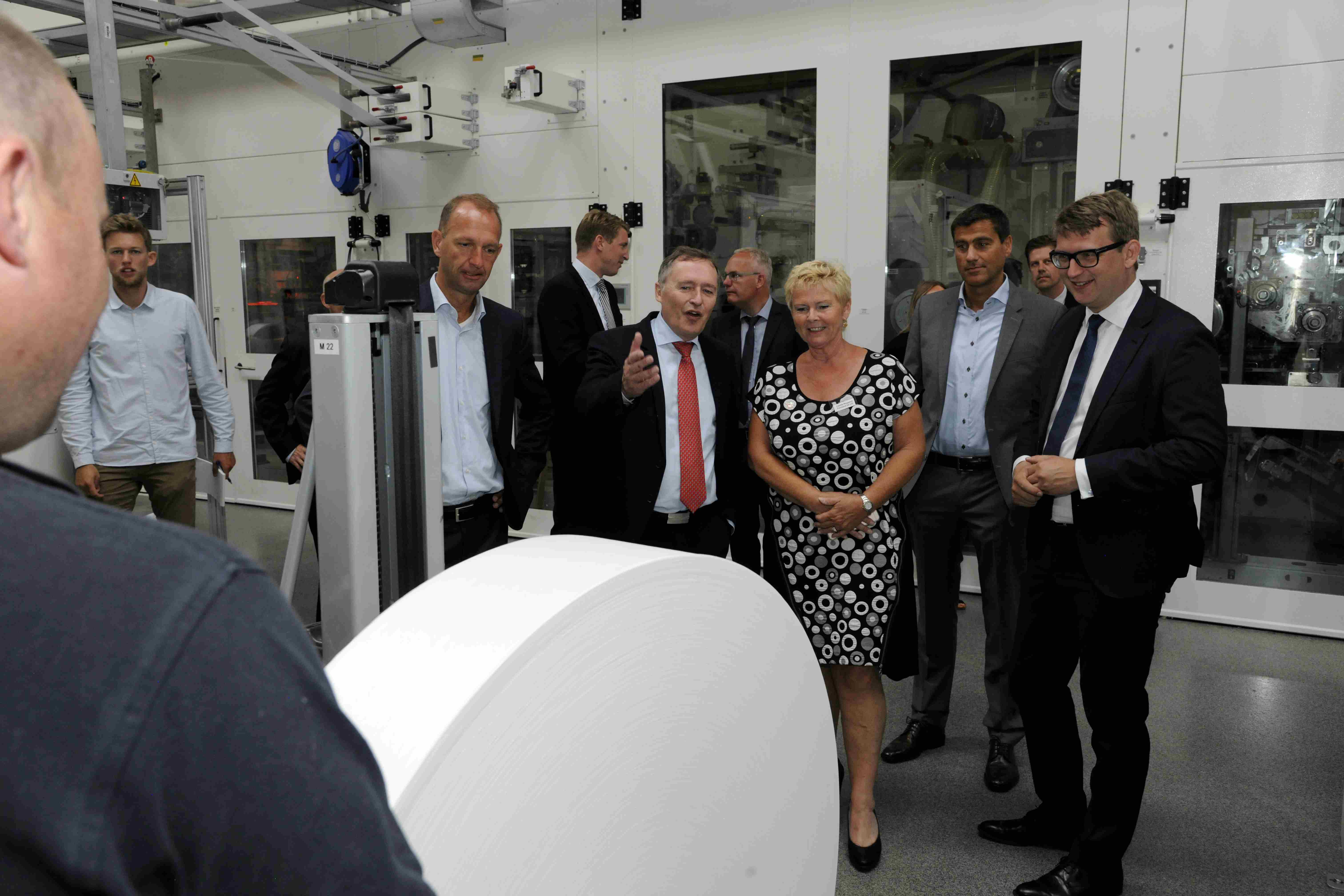 Danish Disruption Council looks at Abena for Inspiration.
/Default.aspx?ID=22179&newsid=584&Action=1&currentPage=6&M=NewsV2&PID=191247