News
Because We Care!
Tuesday, September 1, 2015
One of the world's most high-tech productions of incontinence pads has been expanded.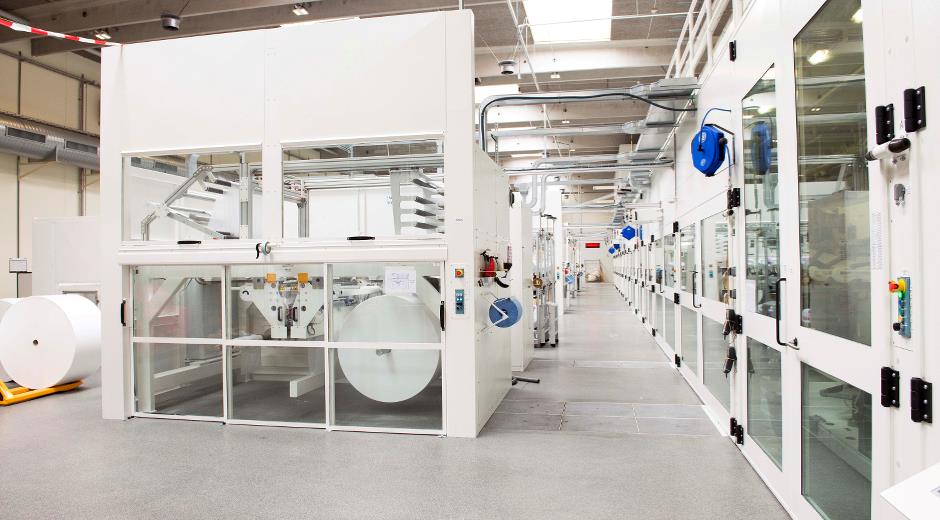 Abena's production factory in Denmark has been expanded with a new machine, also referred to as the M22.
The M22 will produce the new generation of Abri-Flex, which is a full range of pull-up incontinence pants that can be worn like normal underwear. The M22 is not only a major technological step forward in the actual manufacturing of incontinence pads, it is - in itself - an enormous machine that is over 70 meters long and 18 meters wide.
"We invest heavily in our production capacity because Abena wants to be at the forefront of every market development. The new M22 does exactly that when it comes to the growing market demand for more stylish protective pants," says CEO of Abena Produktion, Arne Terp-Nielsen.
Did you know?
M22 is able to produce more than 100 million products annually
M22 was delivered to Aabenraa in Southern Denmark in 35 full truck loads
M22 is fully automated and operated by only 3 operators per shift
Because We Care!
/Default.aspx?ID=22179&newsid=15&Action=1&currentPage=10&M=NewsV2&PID=191247